Why GLOBESHIP is
your preferred
strategic facility
management partner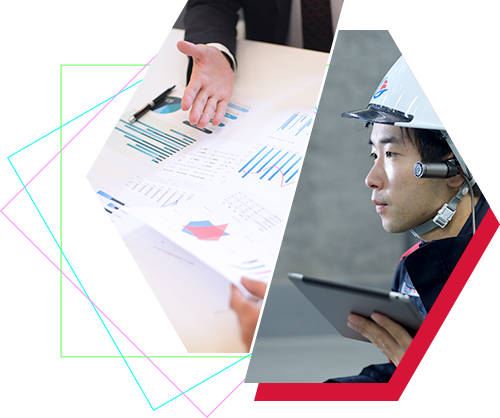 1
Excellent on-site capabilities
GLOBESHIP is a self-operating, site-centered service provider.
Our close collaboration between the on-site team and management team enables sophisticated service provision.
GLOBESHIP has established a flexible service framework to attend to the needs of our customers and deliver optimal solutions.

Facility management service:
High standard of business quality, management quality, and proposal capability
Personnel development: Staffing, cultivation, and retention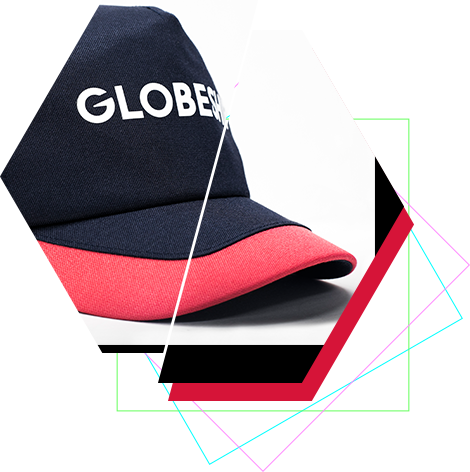 2
Service-oriented
mindset
To maintain a high level of customer satisfaction, all employees at GLOBESHIP share the corporate philosophy, the "GS WAY" (Code of conduct based on the basic policy) and work with pride to deliver quality services.
Cultivation of the GS WAY mindset
CSR: social responsibility and compliance
Customer-oriented service and hospitality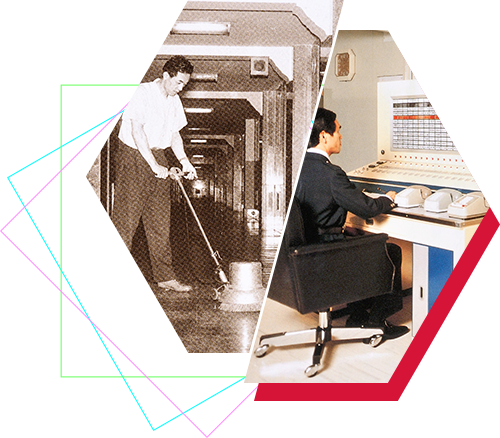 3
Good track record
Supported by the largest network in the industry, GLOBESHIP delivers a total facility management service to enterprises in diverse industries. We have the foundation to meet our customers' expectations in a variety of fields.
Trust build over 65 years of being in business
A wide-ranging service lineup
Wide ranging experience in the field and a wealth of accumulated know-how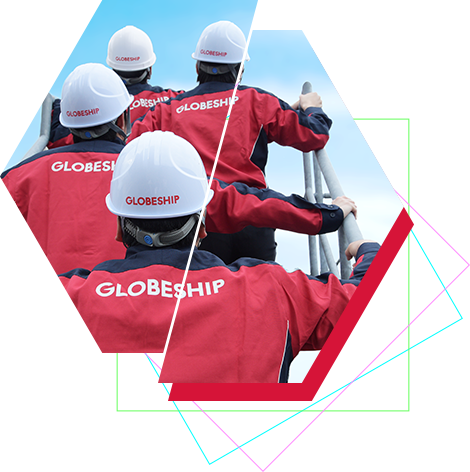 4
Strong organizational capacity
Our global network and collaboration among group companies and partners equip us with professionalism and comprehensive facility management capabilities for delivering contract services for any industry and scale.
Among the largest of independent facility management service provider groups
Characteristic group companies
Global network
To offer consistent quality service in all operations, GLOBESHIP brings together the management (head office and branches) and the field workers to deliver efficient, optimal solutions.
What is a strategic facility management partner?
According to the customer's needs, GLOBESHIP conducts meticulous analysis and offers an efficient total facility management menu that matches the enterprise, facility type, and purpose. We will further expand the scope of our service provision and deliver strategic solutions that include outsourcing of general affairs operations in addition to traditional facility management, in order to comprehensively assist our customers' business success.
Strategic Facility Management Partner, SFM®
"SFM" stands for strategic facility management and means GLOBESHIP's original all-inclusive facility management business. SFM® is a trademark of GLOBESHIP.