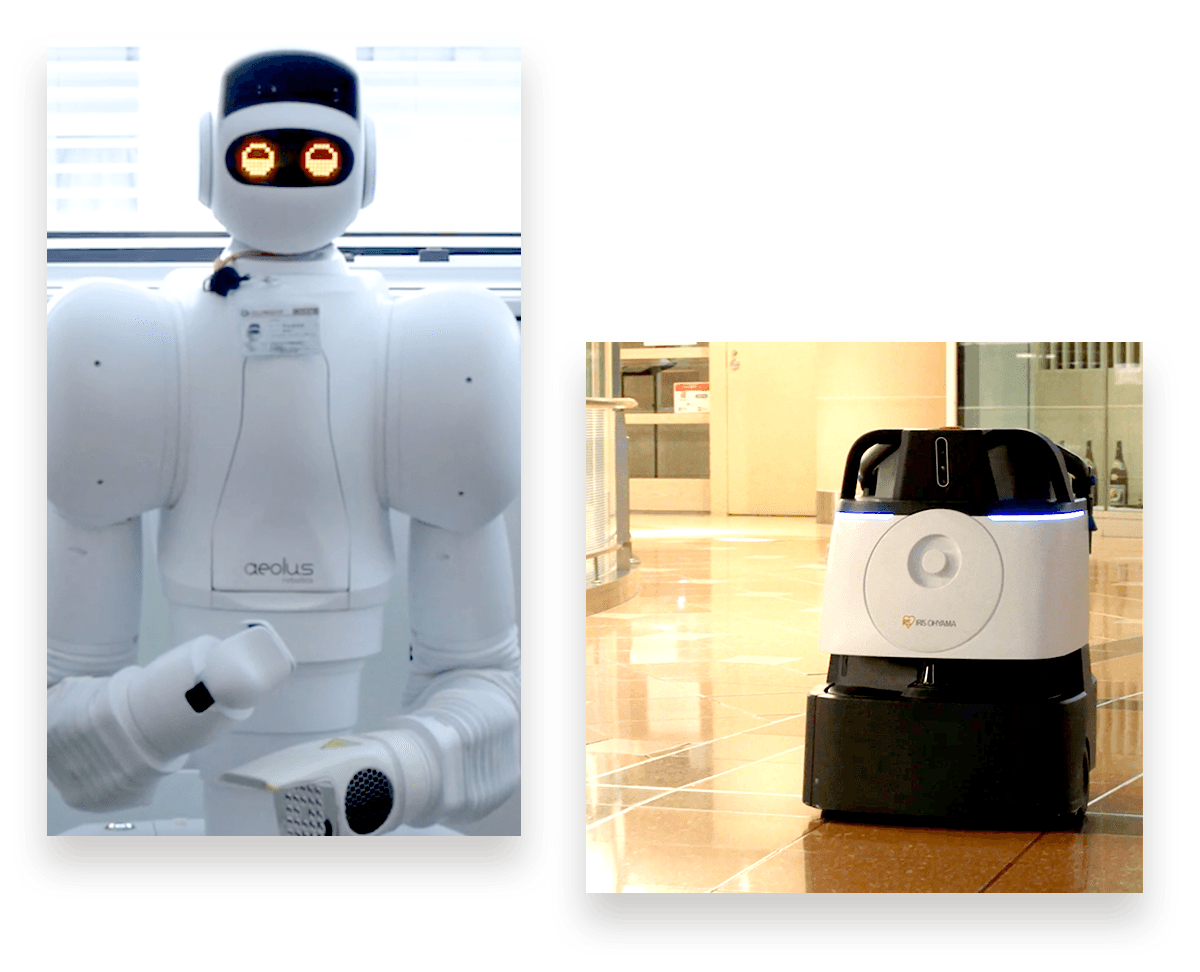 Facility Management ×
Digital Transformation
What's FMDX?
FMDX.
This is a vision for leading all businesses in the best direction by combining the superior problem-solving ability of humans with the convenience of AI and robotic technology.
GLOBESHIP utilizes FMDX which incorporates technology with human expertise, to visualize and solve future issues that have yet to unfold.
We have a comprehensive training and education system in place enabling people of all backgrounds to work with peace of mind, including new graduates, mid-career professionals, women, non-Japanese nationals, seniors, and people with disabilities.